La Crossse's annual Global Initiatives Week starts on Friday, November 2. Join the La Crosse Public Library and other community partners for a full week of events celebrating global connections throughout the Coulee Region. Activities including dance, cuisine, art, film, speakers and more will highlight the cultural, social and economic value of our global community. The Global Initiatives Week committee and community partners, made up of a wide variety of local organizations and businesses, hope you'll join us at these events.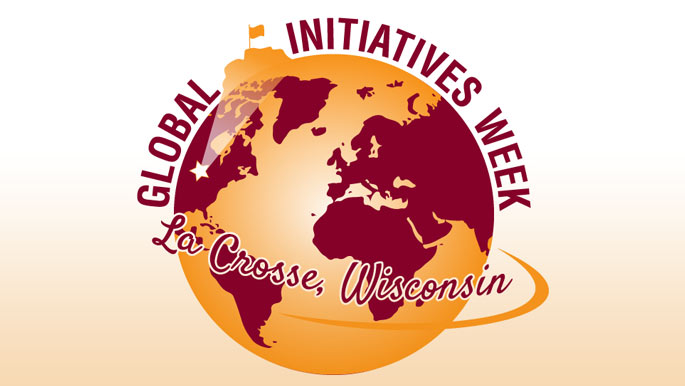 Global Initiatives Week Kick-Off Celebration
Friday, November 2 from 4:00-7:00 PM
North Woods International School (N2541 Sablewood Road)
Catch the free shuttle from the Main Street Library
Global Initiatives Week begins with a Kick-Off Celebration at North Woods International School on Friday, November 2 from 4-7 PM. Join us at this free, family friendly event featuring performances, cooking demonstrations, multilingual children's storytime, displays, and more! Free shuttle transportation to and from North Woods will be provided during the event. The free shuttle will pick up at the Main Street Library (800 Main Street) On November 2 at 3:05 PM, 4:05 PM, and 5:05 PM and will return at 6:45 PM and 7:45 PM. The free shuttle will also make stops at Hamilton Elementary, Emerson Elementary, and Logan Middle School. 
Global Friendship Celebration
Saturday, November 3 from 10:30 AM-12:30 PM
Main Street Library (800 Main Street)
Discover the world! Experience world cultures through dance, crafts, games, language and traditional attire with students from the UW-La Crosse International Education & Engagement office.  Children can pick up a "passport" and have it stamped at each station! This special event is free and fun for the whole family!
Film Screening: The Split Horn
Wednesday, November 7 from 6:00-7:00 PM
Main Street Library (800 Main Street)
Join us this Global Initiatives Week for a film screening of The Split Horn, the sweeping story of a Hmong shaman and his family living in Appleton, Wisconsin. Documenting the 17-year journey of Paja Thao and his family from the mountains of Laos to the heartland of America, this poignant film shows a shaman's struggles to maintain his ancient traditions as his children embrace American culture.
One La Crosse, Many Voices
Thursday, November 8 from 6:00-8:00 PM
Main Street Library (800 Main Street)
One La Crosse, Many Voices is a new series featuring local residents who are first generation immigrants. This month's featured presenter is Rev. Canon Patrick Augustine of Christ Episcopal Church. Join us to listen to stories of his experiences living in Pakistan and the United States.