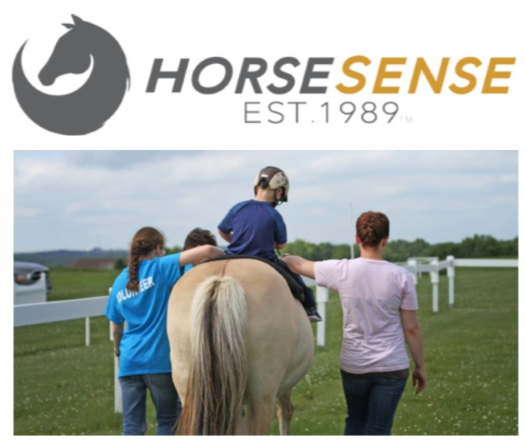 This month our featured nonprofit is HorseSense. This local organization is dedicated to enriching the lives of individuals with and without disabilities through friendship with horses. They strive to improve the bodies, minds and spirits of riders by providing weekly therapeutic horseback riding lessons.
Therapeutic horseback riding lessons can:
Create a positive environment for learning
Improve physical health
Emphasize the capabilities of each rider
Provide a sense of accomplishment and control
HorseSense is a 501(c)3 nonprofit that relies wholly on tax-deductible and generous donations from people just like you.
Interested in learning more? Contact info@horsesensewi.org or visit horsesensewi.org.