Contact Information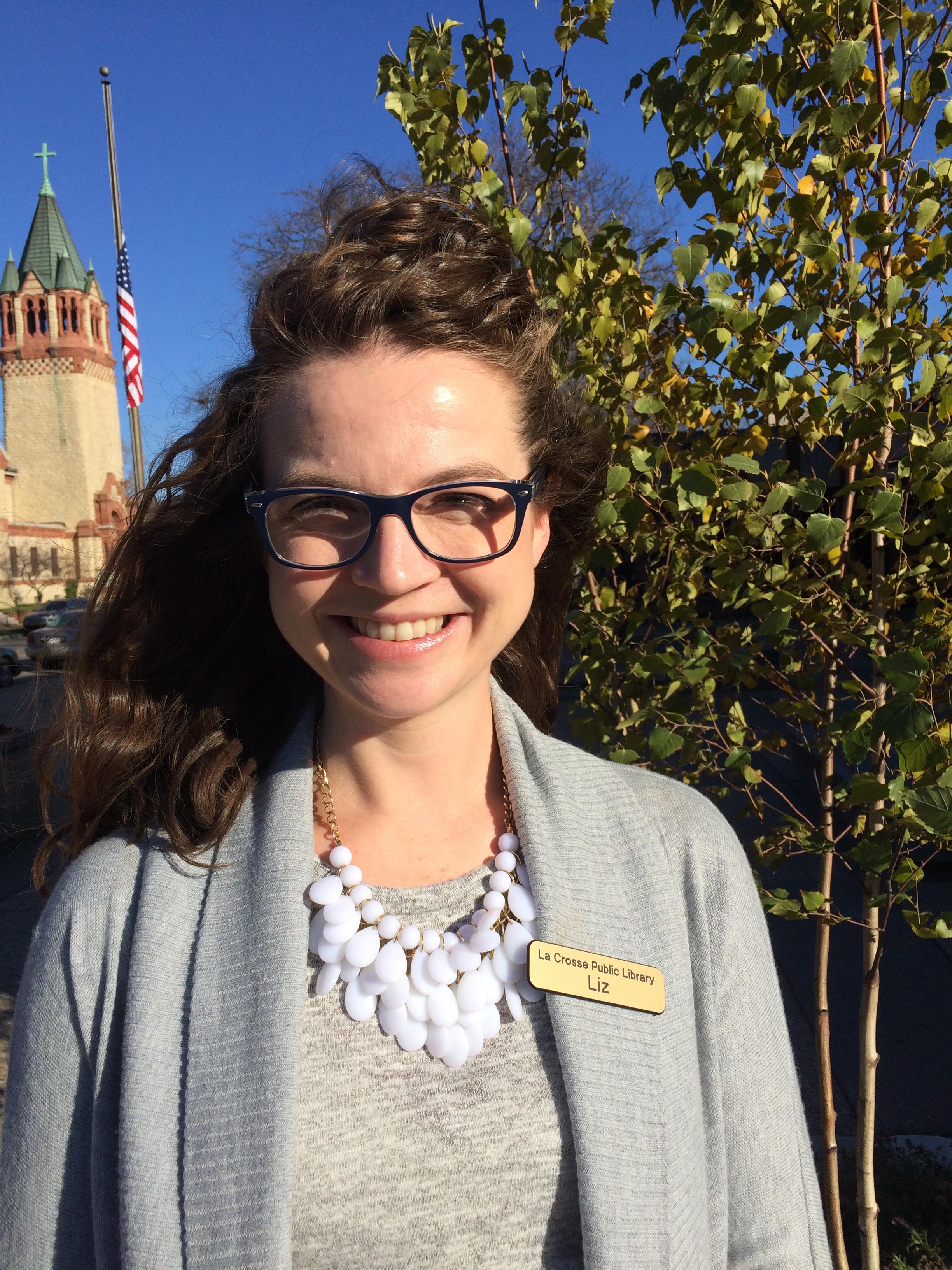 Liz
Education:
Masters of Arts in Library and Information Studies from the University of Wisconsin--Madison in 2010
Why I chose to work in libraries:
I've always loved reading and the magical feeling of being surrounded by books. I spent a lot of my college years working in a book store, but came to love libraries even more because of the fun activities and special sense of community they bring to all kinds of people. Plus, who doesn't love the smell and feel of a brand new book? I feel so lucky to do a job I love in my hometown!
Love to Read:
Funny picture books, graphic novels, angsty teen fiction, dystopias, epic fantasy, horror, books by and about strong females, and non-fiction that reads like a good novel.