Want to read like a librarian?!? La Crosse Public Library staff are monster consumers of books and love to share what they're reading and what they can't wait to read next!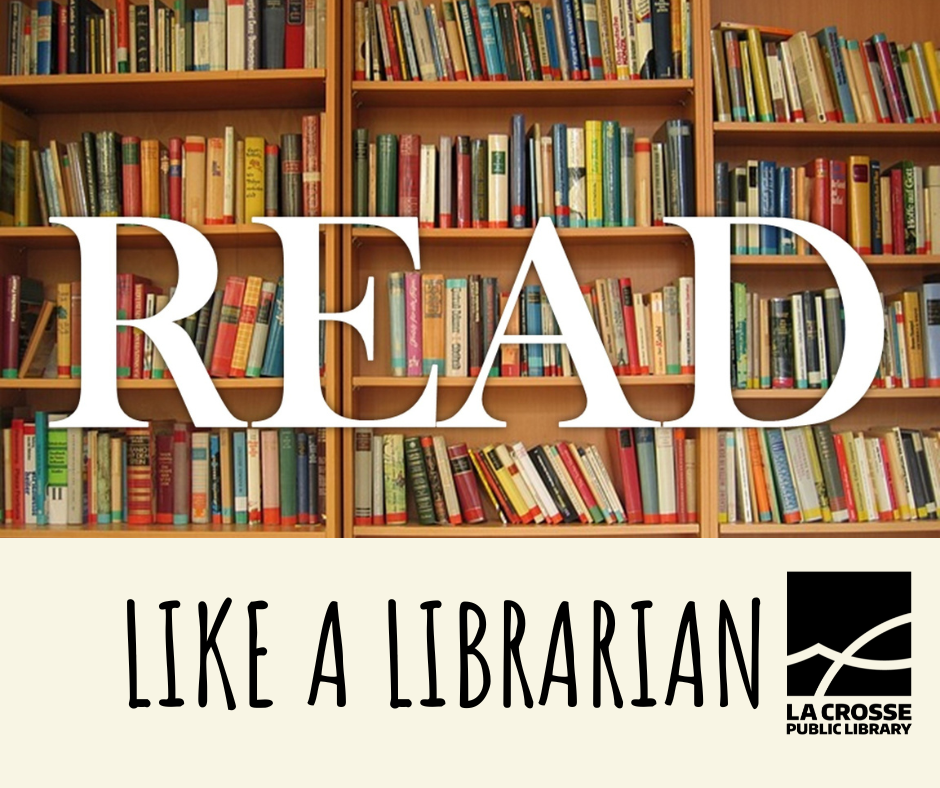 Here's a list of our most anticipated reads for 2023:
Fiction Titles:
Dust Child by Nguyễn Phan Quế Mai (March)
A suspenseful and moving saga about family secrets, hidden trauma, and the overriding power of forgiveness, set during the war and in present-day Việt Nam.
Happy Place by Emily Henry (April)
Emily Henry keeps writing hits (bestselling author of Book Lovers, People We Meet on Vacation, Beach Read)– can't wait to read this one!

Hell Bent by Leigh Bardugo
Finally releasing the follow up book to Ninth House which was one of my favorite books I read in 2020. I'm excited to see what happens next!
In the Lives of Puppets by TJ Klune (April)           
TJ Klune has written two of my favorite books in recent years, "The House on The Cerulean Sea" and "Under The Whispering Door". Both books have been breezy, fun, wholesome, and wonderful depictions of found family. I'm looking forward to more of the same in this queer robot-focused Pinocchio retelling!
Lone Women by Victor La Valle (March)
Lone Women sounds like an intriguing mix of horror and Wild West
Persephone by Madeline Miller (TBD – Fall 23)
Madeline Miller (author of Circe, The Song of Achilles) brilliantly weaves captivating prose into her uniquely humanistic retelling of Greek mythology – can't wait to see how she breathes new life into Persephone's tale!
Really Good, Actually by Monica Heisey
A hilarious and painfully relatable debut novel about one woman's messy search for joy and meaning in the wake of an unexpected breakup, from comedian, essayist, and award-winning screenwriter Monica Heisey
This Other Eden by Paul Harding
A novel inspired by the true story of the once racially integrated Malaga Island off the coast of Maine, by the Pulitzer Prize-winning author of Tinkers.
 
Nonfiction Titles:
How Not to Kill Yourself: A Portrait of the Suicidal Mind by Clancy Martin (March)

How to Think Like a Woman: Four Women Philosophers Who Taught Me How to Love the Life of the Mind by Regan Penaluna (March)

Lesbian Love Story: A Memoir in Archives by Amelia Possanza (May)

Poverty, By America by Matthew Desmond (March)
The Diaries of Franz Kafka Schocken  TR. Ross Benjamin (January)
The Language of Trees: A Rewilding of Literature and Landscape by Katie Holten (April)
The Wager: A Tale of Shipwreck, Mutiny and Murder by David Grann (April)

Tiny and Wild: Build a Small-Scale Meadow Anywhere by Graham Laird Gardner (March)
More 2023 Follow-ups from our Favorite Authors:
A Good Family by Matt Goldman
Age of Vice by Deepti Kapoor
All the Sinners Bleed by S.A. Cosby
Blind Spots by Thomas Mullen
Chain-Gang All-Stars by Nana Kwame Adjei-Brenyah
Crook Manifesto by  Colson Whitehead
Flux (Sci-Fi) by Jinwoo Chong
For the First Time, Again (Take Them to the Stars #3) by Sylvain Neuvel
Sisters of the Lost Nation by Nick Medina
Ten Planets by Yuri Herrara
The Curator (Fantasy)by Owen King
The Donut Legion by Joe R. Lansdale
The Eden Test by Adam Sternbergh
The Ferryman by Justin Cronin
The Sky Vault (The Comet Cycle #3) by Benjamin Percy
USERS (Sci-Fi Novel)by Colin Winnette
The Terraformers (Sci-Fi Novel) by Annalee Newitz