Happy National Library Week!  Join us in celebrating the valuable role libraries play in transforming lives and strengthening our communities this April 4-10. 

This year's theme is "Welcome to Your Library," which promotes the idea that libraries extend far beyond the four walls of a building and that everyone is welcome to use our services.   Whether you're visiting in person or virtually, LPL encourages all library users to celebrate library services that offer the opportunity to explore new worlds through access to technology, multimedia content, and educational programs.
Check out our full schedule of events and take time to connect with us during National Library Week!
The week's celebrations include: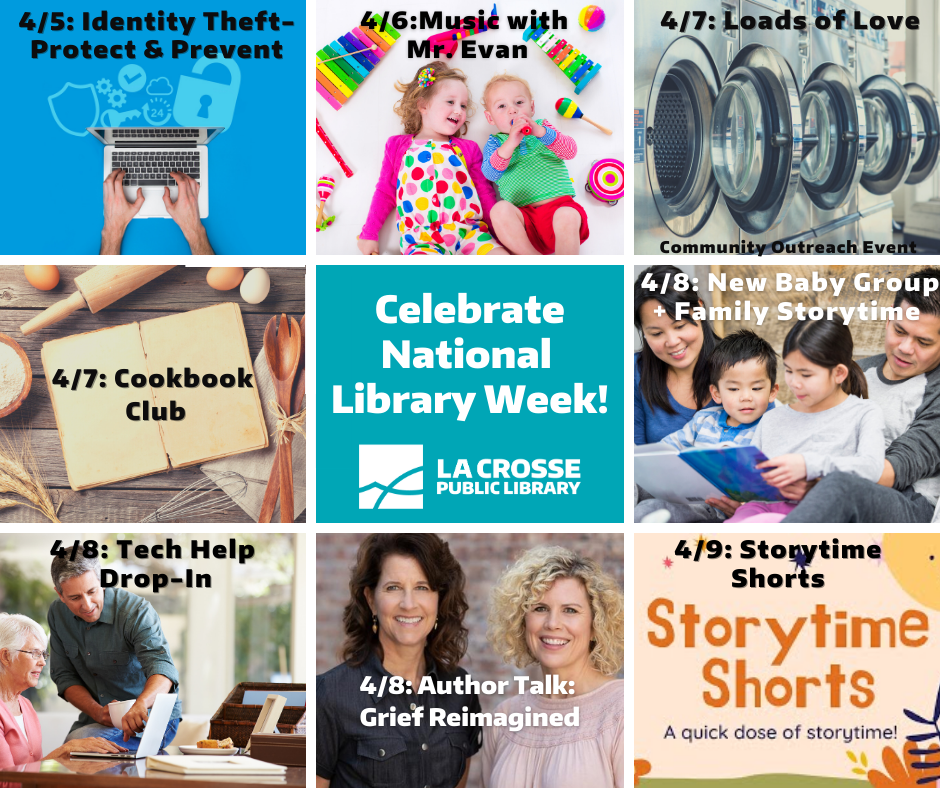 Thank you for your support as we continue our mission to help the La Crosse community to evolve, adapt and thrive.