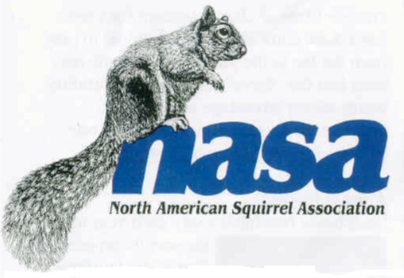 This month our featured nonprofit is the North American Squirrel Association. Formed in 2003, this local nonprofit organization helps provide outdoor opportunities for physically challenged and elderly members of our community. NASA uses donated funds and equipment, provided by generous individuals and businesses from throughout the Coulee Region, to help people with mobility issues get out in nature and participate in activities like fishing and hunting.
For more information on this local group and to find out how you can get involved as a donor, volunteer or participant, check out the displays at any one of our three La Crosse Public Library locations. You can also see their amazing All-terrain Outdoor Wheelchair on display in the lobby of the Main Street Library all through the month of March!
To learn more about the North American Squirrel Association, please contact Dave at (262) 745-1493 or djeddy1@outlook.com, or visit their website at nasasquirrel.org.
Save the date! NASA will be hosting their 15th annual banquet on Wednesday, April 24 at the La Crosse Center. Tickets can be reserved by mail. Tickets for the banquet dinner are $60 for individuals.  Sponsor tables can be reserved for $800 to $1000. For more information on tickets, please check out the online ticket application form (PDF) or call Gary at 526-3894 between 6-9 PM.
Visit the North American Squirrel Association website
Follow the North American Squirrel Association on Facebook
Volunteer with the North American Squirrel Association
Subscribe to the North American Squirrel Association newsletter
Contact the North American Squirrel Association
Get information about the 15th Annual North American Squirrel Association Banquet