You are here
Disinformation and misinformation are existential threats to our democracy because they undermine our trust in a shared reality, and we lose our common ground. (Dr. Kate Starbird, University of Washington, Department of Human Centered Design & Engineering, "The Weirdest Election 'Night' Ever," webinar, 2020 October 19)
Avoid information bubbles
When you get all of your news from one source, you are getting only one perspective that may be biased. Just as a balanced diet is good for your body, a variety of news sources is good for your mind.
AllSides considers media bias and presents parallel news stories from the left, center, and right.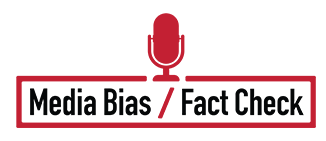 Media Bias/Fact Check rates news media on their bias; check out their list of least-biased news sources.
There are facts, and then there is everything else
 
"Just the facts, ma'am," was a famous quotation attributed to Sergeant Joe Friday on the 1950s television drama Dragnet. But he never actually said that, so even one of our most well-known catchphrases about facts is a myth.
What is a fact? (Merriam-Webster definition)
What is a fabricated fact? (Black's Law Dictionary)
There are a lot of things floating around out there that are not facts. Analyses, interpretations, opinions, predictions, speculation, misinformation, rumors, fake news, myths, conspiracy theories, urban legends, fabrications, hoaxes, and bald-faced lies sometimes smother the facts. Facts can be checked and verified.
Here are some fact-checking tools: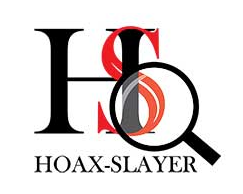 ("Dilbert" by Scott Adams, La Crosse Tribune, 2019 March 24)
 
Feature: Guns in the United States
Feature: Voting laws
Feature: Immigration
Feature: What is QAnon?
Short primers on information literacy
Educate yourself
Investigative tools
The Political realm
Misinformation in the 2020 U.S. Elections & Social Media Platform Policies
Fact-checking the Capitol insurrection
The Capitol Siege: The Arrested and Their Stories
The myth that Antifa stormed the Capitol
Mis/disinformation and the Capitol breach
Andrew Clyde's distortion of the Capitol riot
Dirty Tricks: 9 Falsehoods that Could [and did] Undermine the 2020 Election
No evidence that Dominion Voting Systems flipped votes
Charges about voting technology companies
Examining false beliefs about voter fraud
Factchecking (sic) the Electoral College Debate [2020 Presidential election]
A Tale of Two Elections: CBS and Fox News' Portrayal of the 2020 Presidential Campaign
TV news outlets overrepresent extreme partisans in Congress
Research on the Confederate flag, divisive politics and enduring meanings
How Facebook could reduce political animosity
COVID-19 corner
Coronavirus Rumor Control (FEMA)
Federal Government COVID-19 information
Coronavirus Mythbusters (World Health Organization)
Coronavirus Resource Center (Johns Hopkins University)
CoronaVirusFacts Alliance (Poynter Institute)
Coronavirus fact-checks (Politifact)
Information on vaccines (COVID Collaborative)
Questions and answers about vaccines (Washington Post Fact Checker)
Questions and answers about vaccines (Politifact)
Answers for vaccine skeptics (Politifact)
COVID-19/vaccinations misconceptions and misinformation (FactCheck.org)
Businesses can ask customers about vaccination status
Federal VAERS database is a critical tool for researchers, but a breeding ground for misinformation
No evidence that vaccines are toxic
Vaccines do not make people magnetic
False vaccine claims persist on Facebook
Joe Rogan's bad advice on vaccines
Tucker Carlson is wrong about vaccines
Tucker Carlson misrepresents vaccine safety data
Vaccines will not make colds and flu lethal
False and unsupported claims about vaccines
Misrepresenting Fauci's emails
Are unemployment checks the cause of the labor shortage?
How to fact-check coronavirus information on social media
How to stop friends and relatives from spreading misinformation
Wisconsin state documents on COVID-19
Wisconsin COVID-19 information
Most bizarre COVID-19 fact checks
Archive
Facebook Fact-Checks by Politifact
Joe Biden's inauguration in extraordinary times, fact-checked
One last time (as president): Fact-checking Donald Trump's departure speech
Lie of the Year [2020] by Politifact
Politifact's top 10 fact-checks of 2020
Biggest Pinocchios of the Year [2020] by the Washington Post
The scariest misinformation of 2020 by Politifact
The Global Disinformation Disorder
How Disinformation Evolved in 2020
Just For Fun

"Hokum Bunkum Balderdash" a song by Lou & Peter Berryman