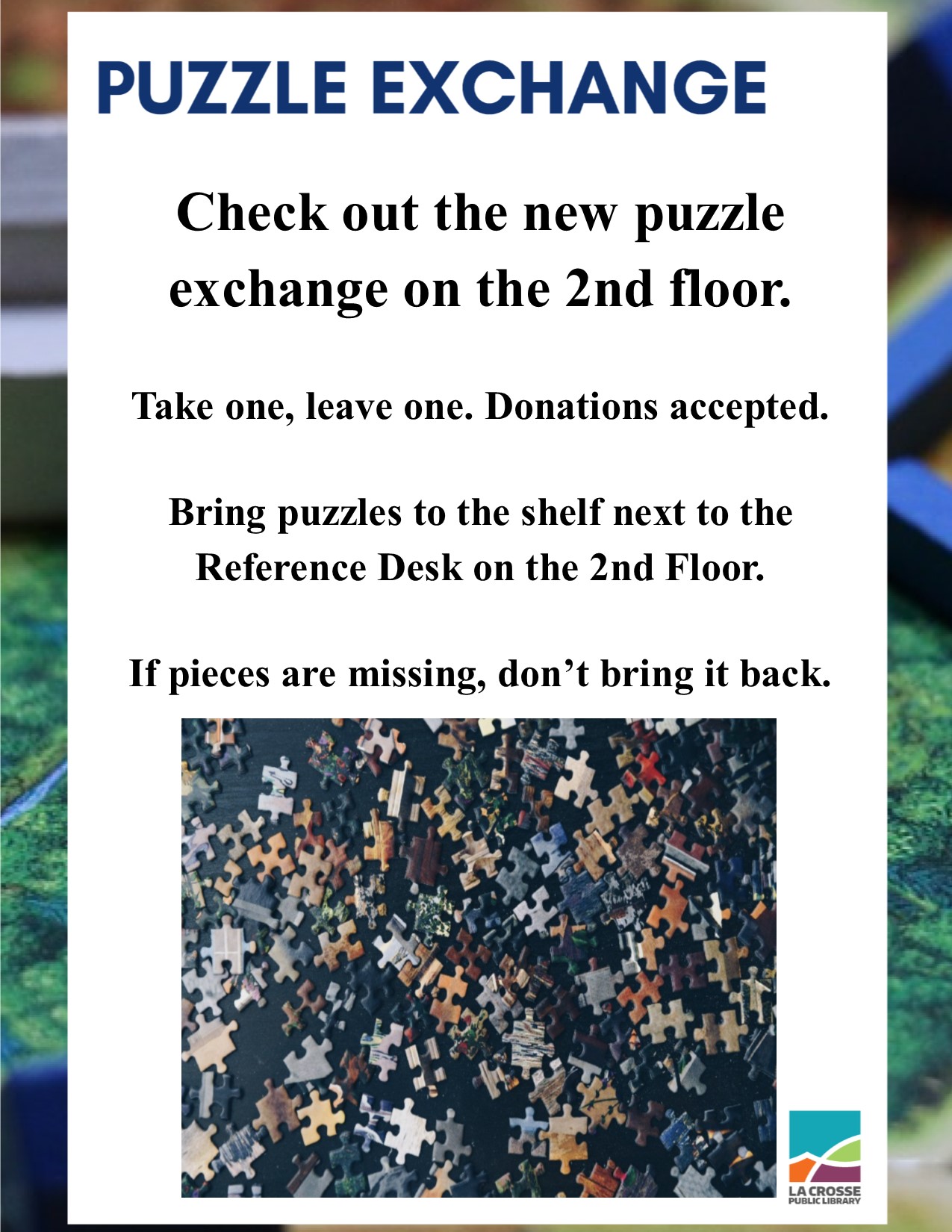 Introducing our new Puzzle Exchange! Find a new challenge or work on a puzzle you wouldn't normally purchase. Check out the Puzzle Exchange next to the Reference Desk on the 2nd Floor of the Main Street Library. 
If pieces are missing, don't bring it back. Throw it away, or use the pieces in a craft project.
Donations accepted. Kids puzzles too! 
This new resource doesn't require a library card. Just take a puzzle and bring it back when you're done, or donate a used puzzle of your own.  
Looking for more take-home fun from the public library? You can also check out board games with your library card! Take a look at our online catalog to see what games are available, or look for the board game collection on the shelves at our three La Crosse Public Library locations. We also offer discovery kits, rubber stamps, and even video games! All free to check out with your library card.